Selamat hari Rabu di minggu yang banyak hari kejepit tapi ternyata tidak sesantai yang saya harapkan XD
Sempat berencana untuk ambil cuti selama tiga hari supaya sekalian bablas seminggu gak masuk, eh batal. Dan ternyata saya malah lebih sibuk daripada minggu biasa .."hingga pagi tak seindah biasanyaa~" #HayoTebakLaguSiapa
Wish saya untuk minggu ini sederhana saja sih, yaitu supaya tahun depan setiap hari Rabu diliburkan agar saya punya waktu banyak untuk baca buku dan juga bikin WW. *dijitak
Becanda deh, walau saya sebenarnya pengen banget itu terwujud :P
Wish saya untuk minggu ini adalah buku Young Adult yang sepertinya akan mengingatkan saya kepada kelabilan di jaman sekolah. Dan sebenarnya, semacam deja-vu pas baca sinopsisnya :P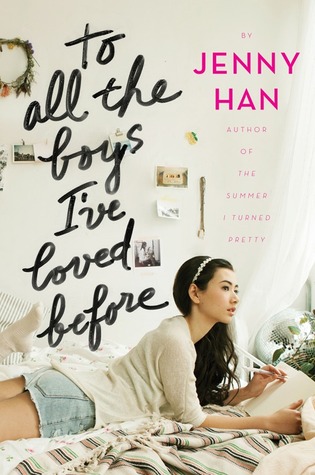 Lara Jean's love life goes from imaginary to out of control in this heartfelt novel from the New York Times bestselling author of The Summer I Turned Pretty series.

What if all the crushes you ever had found out how you felt about them... all at once?

Lara Jean Song keeps her love letters in a hatbox her mother gave her. They aren't love letters that anyone else wrote for her; these are ones she's written. One for every boy she's ever loved—five in all. When she writes, she pours out her heart and soul and says all the things she would never say in real life, because her letters are for her eyes only. Until the day her secret letters are mailed, and suddenly, Lara Jean's love life goes from imaginary to out of control.
Penasaran dengan rating tinggi yang diberikan oleh beberapa teman yang sudah baca buku ini. Apalagi, buku ini memang sudah masuk wishlist saya, bahkan sebelum rilis.
Nah, kalau kamu, apa buku yang jadi incaran kamu di minggu ini? Ikutan berbagi, yuk!


Follow blog Books To Share – atau tambahkan di blogroll/link blogmu



Buat posting mengenai buku-buku (boleh lebih dari 1) yang jadi inceran kalian minggu ini, mulai dari yang bakal segera dibeli, sampai yang paling mustahil dan hanya sebatas mimpi. Oya, sertakan juga alasan kenapa buku itu masuk dalam wishlist kalian ya!


Tinggalkan link postingan Wishful Wednesday kalian di Mr. Linky (klik saja tombol Mr. Linky di bagian bawah post Wishful Wednesday yang ada di blog Books To Share setiap minggunya). Kalau mau, silakan tambahkan button Wishful Wednesday di posting kalian.


Mari saling berkunjung ke sesama blogger yang sudah ikut share wishlistnya di hari Rabu :D


Cheers!